Skip to Content
Soffit Installation in Salem, VA
Soffits are an important but often overlooked aspect of many homes in the Salem, VA area. Soffits serve aesthetic and functional purposes, and the team at Blankenship Roofing is here to provide soffit installation services for your home. We'll help you understand what soffits are and what purpose they serve. Don't hesitate to contact us to learn more about our soffit installation services in the Roanoke Valley.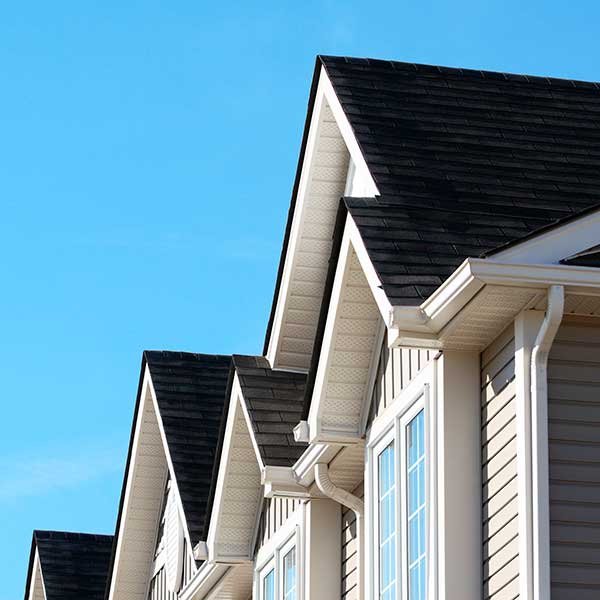 What Are Soffits & What Do They Do?
A soffit is an architectural feature on the exterior of your home. Soffits are the material between your roof's eaves where gutters and fascia are placed on the wall. Homes with roofs that do not have overhangs will not have soffits. To find out if your home has soffits, stand just outside your front door and then lookup. Our team of experienced roofing professionals can install or repair soffits for your home. We can install vinyl soffits as well as aluminum fascia for your home in Salem, VA. An important job of the soffit is to help your home achieve the ideal amount of airflow circulation. Soffit prevents moisture from accumulating around the beams and other interior elements of your home. Soffits protect your roof's integrity as the first line of defense, protecting the underlying rafters from rain and weather. Soffit systems can give your home a finished look, making it more attractive to you and potential homebuyers. Soffit systems can help prevent roof rafter repairs and replacements as well.
Professional Soffit Installation Services
When you need soffit installation service in the Roanoke Valley, count on the team at Blankenship Roofing. Our contractors are trained and experienced to take care of all your soffit needs. We offer professional service and fast response time. Our team specializes in soffit and fascia installation and replacement for all types of homes. We have many different options available and offer residential and commercial services.
Contact Us for a Roofing Estimate