Skip to Content
Commercial Roof Installations in Salem, VA
When you need a new commercial roof for your existing building or new construction build in Salem or the Roanoke Valley, you need an experienced roofer you can trust to get the job done right. Blankenship Roofing is just that, and we've been helping business owners just like you by protecting their roofs for more than 45 years. Proper commercial roof installation plays a vital role in the future of its performance and lifespan. Even the best roof will fail over time if it's not installed correctly. Our roofing team is made up of highly-trained, dependable, and experienced professional roofers. We know that every building is different, and there's no one-size-fits-all roofing system for commercial buildings.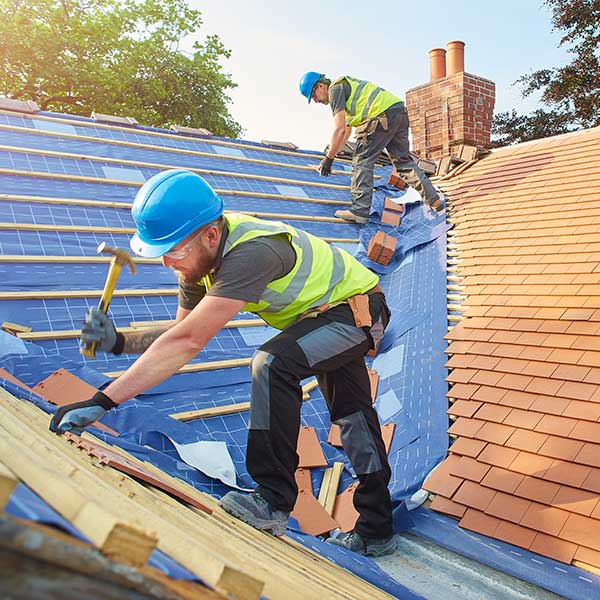 Installing the Best Commercial Roofing Systems
Our thoroughly trained commercial roofing experts know the strengths and weaknesses of each type of commercial roofing material. We carefully examine and consider your building to decide which roofing system would work best with it. Traditional roofing options are sometimes the best choice. On the other hand, other applications may benefit newer buildings by utilizing the latest innovative materials and techniques. We take the time to understand your structure, your goals, and your budget before we work with you to choose the best roofing system. We put our customers first and don't cut any corners because our reputation is our business. We can install a new roof on your commercial building, whether it needs a low-slope roofing design or a flat commercial roofing system. Some of the most popular commercial roofing options in Salem, VA include EPDM, TPO, and standing seam metal roofing.
Helping Your Roof Live Long and Prosper
At Blankenship Roofing, we're here for you long after we've installed your new commercial roof. We know that proper roof maintenance is key to ensuring a long-lasting roof that will stand the test of time. If and when something does go wrong, we'll address it promptly and make any necessary repairs. If you end up relocating to another building, we're here for you and can take care of all your roofing needs anywhere in the Roanoke Valley.
Contact Us for a Roofing Estimate